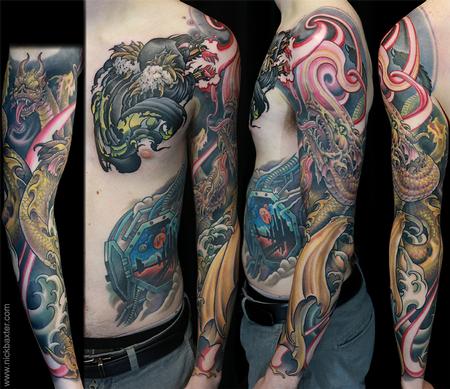 Wizard and Hydra
Brian wanted a sleeve and chest panel depicting a mysterious wizard casting a spell on a mythological beast. With its great historical symbolism, a 7-headed hydra seemed like a great choice. The wizard is shown conquering the beast, using a spell to suck the life force from the beast.
Pre-existing on Brian's ribs was an awesome sci-fi themed tattoo by Jeff Ensminger.
large image
detail image
back
Image copyright Nick Baxter. No reproduction without permission.