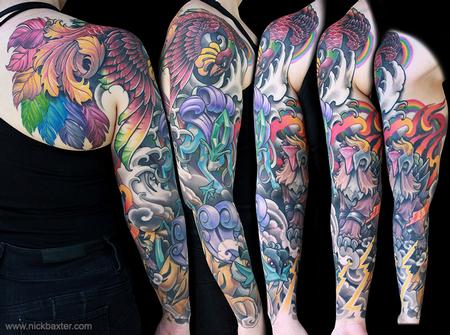 Pokemon
Rachel wanted to pay tribute to her favorite Pokemon characters from the older generation of Pokemon games she grew up with. I thought that presenting the imagery in a somewhat traditional Japanese tattoo style would be a perfect way to adapt the Pokemon characters into the tattoo medium.
See the next post in my tattoo gallery for more detail shots.
large image
detail image
back
Image copyright Nick Baxter. No reproduction without permission.