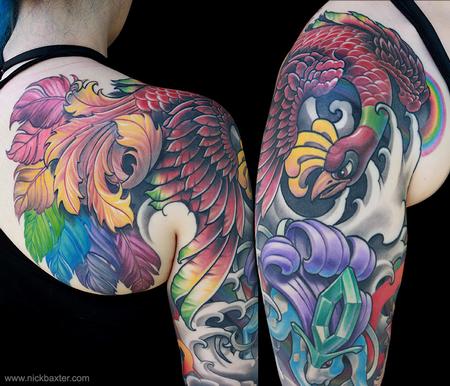 Pokemon
Detail shots of Rachel's Pokemon sleeve, paying trubute to some of the original Pokemon characters from the games that she grew up with. The Detail Image link shows even more detail views.
For views of the entire arm, see the previous post in my tattoo gallery.
large image
detail image
back
Image copyright Nick Baxter. No reproduction without permission.