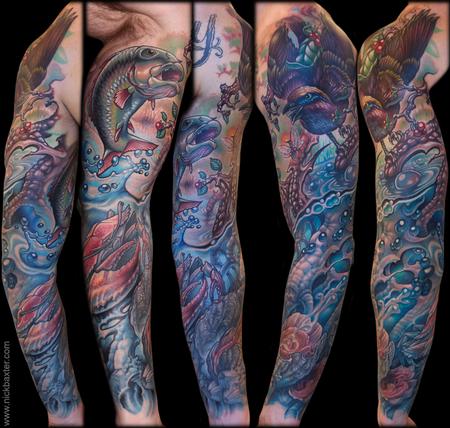 South Carolina Tribute
My client Will wanted to pay tribute to his home state of South Carolina with some iconic plants and animals found there. I put my own stylized twist on things to give the sleeve a colorful, energetic look.
large image
detail image
back
Image copyright Nick Baxter. No reproduction without permission.