11/13
Monday November 04, 2013
November 2013
For the first time ever, I have extremely limited archival prints available on gorgeous brushed aluminum. This was an experiment to create a unique and striking, ultramodern aesthetic that compliments the surgical subject matter and my photorealist painting style, and I'm thrilled with the results. Because printing on metal is much pricier than paper, and preparing the digital files is a little trickier, I started out with a very small edition size of only 2 copies each, at a higher price than previous prints I've made. Luckily though, these are still far below the price of the original paintings, and the 2 square images are at actual size of the paintings. Please email me through the "contact" button to inquire about availability.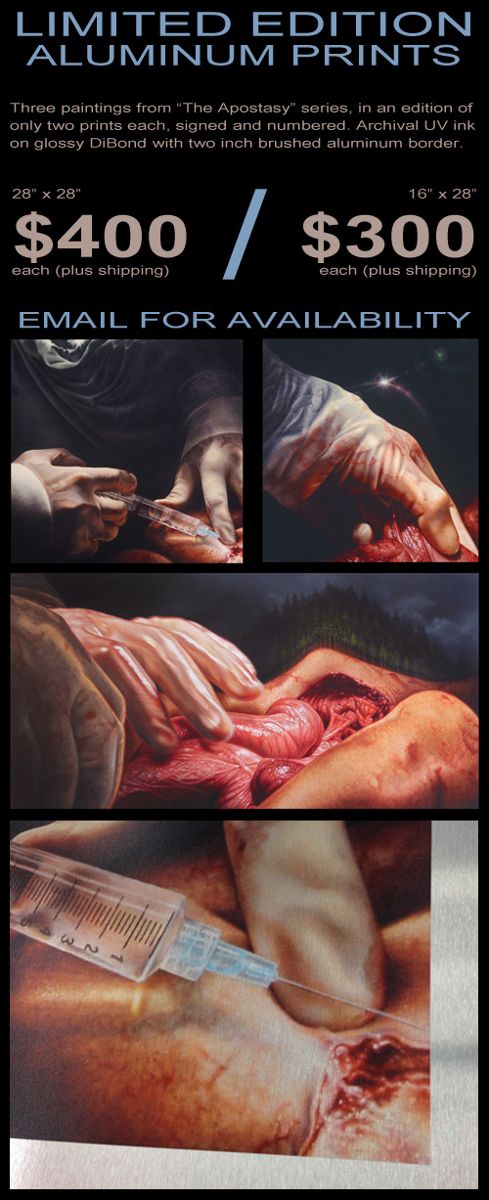 I have a bunch of tattoos featured in the brand new tattoo book Antennae of Inspiration: The Insect Art Project. It features an extensive and creative collection of entomology-based artwork from around the globe. It's a full color, hardback, coffee-table style, 480-page beauty of a book that you can feel good about buying because Jinxi and OOS Books are committed to giving back to the art community. A percentage of all sales from the Inspiration Art Project Series of books is donated to classrooms in need through donorschoose.org.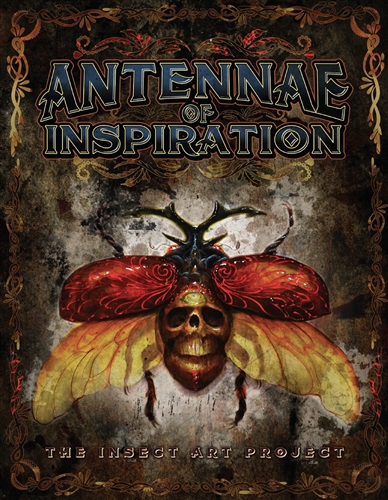 And don't forget, if you live in the Northeast U.S., that I have paintings on display in two group shows through the rest of this year. You can get more details on those exhibitions in last month's update by clicking on the "view more" link at the bottom of this home page.