10/13
Thursday October 17, 2013
October 2013
With much remorse I have had to cancel my appearance at this year's Evian Tattoo Convention in France, due to some health issues. My apologies to anyone who had signed up for my seminar or was hoping to stop by my booth and see me there. Hopefully next year's show will see my return...
On a positive note, I have some artwork in a few exhibits this fall, both in the Northeast. If you live in that area of the U.S. check these shows out to see some amazing artwork.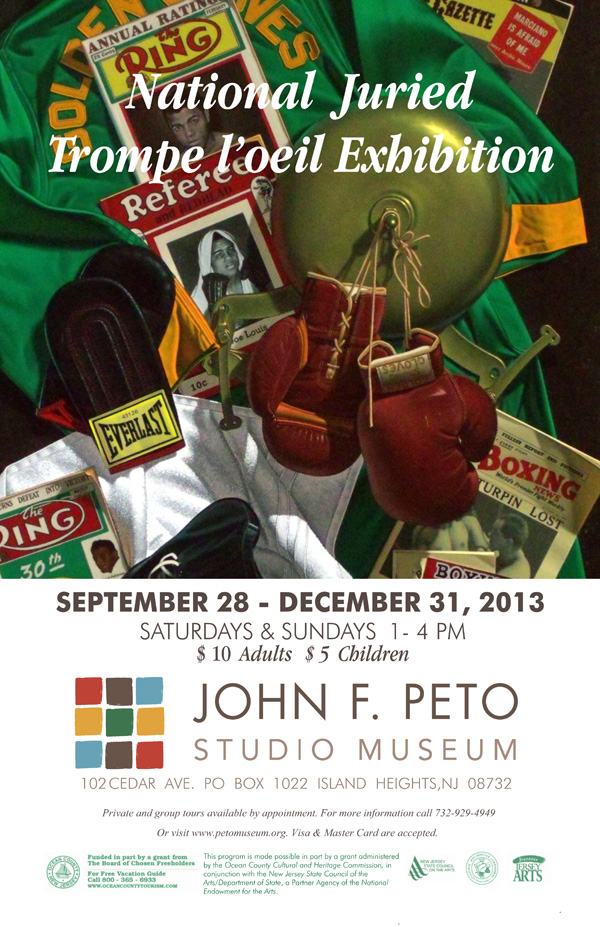 I'm honored to have 2 paintings on display through December at the John F. Peto Museum in New Jersey, as part of their national juried exhibition of "Trompe L'Oeil" art. I also have a brand new painting on display at Last Rites Gallery in NYC, as part of their annual "13th Hour" group exhibition, which opens October 26th.