3/13
Thursday March 07, 2013
March 2013
One of my favorite events of the year is just a few weeks away, the Paradise Artist Retreat. This year's installment will be in a gorgeous high desert setting outside of Albuquerque, New Mexico, the "land of enchantment." If you're a tattooer looking to push yourself artistically, or just interested in taking some art classes and relaxing in an inspiring, creative group environment for a days, check out the event website and get your passes. It is well worth the investment.

Also happening this month is a very interesting art exhibit in Chicago celebrating the anatomical art of Pauline Lariviere by pairing her works with those of several contemporary artists. I'm honored that 3 of my recent paintings depicting surgical scenes will be featured in the show. Sadly I wont be able to make it in person, but if you're in that part of the U.S., be sure to check it out, as it's only up for a limited time.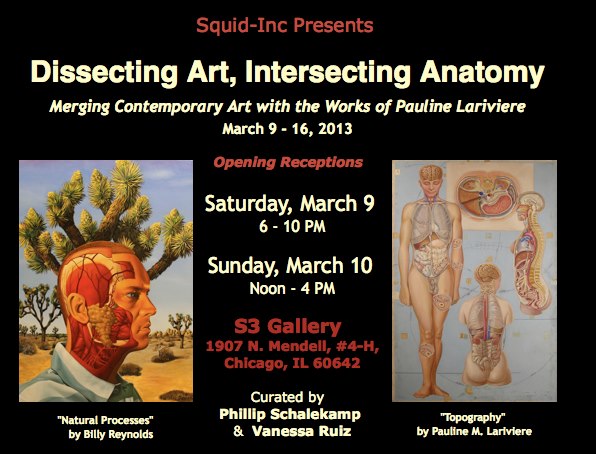 A few submissions have recently arrived for my international translation project, How To Critique Art, and I can't thank the generous people helping out with this nearly enough for their hard work and belief in the cause of free information and learning for the worldwide tattoo community. Check out all the downloadable files here, the latest ones are in Norwegian and Danish! Freedom of information for the information age! Spread the word!
As many of you may know, 2012 marked the beginning of my sister-site, www.nbaxter.com which focuses exclusively on my paintings and fine art musings. At the start of this year, I added a newsletter feature to that site, so please head over there and sign up for occasional updates on what's happening in my non-tattoo pursuits.
Speaking of fine art pursuits, I've recently produced a very limited set of 10 archival giclee prints of my popular 2011 painting titled "What Love Is", which I am now selling through mail-order for $100 each plus $20 shipping (includes shipping tube). I've never yet done multiple editions of a print, in order to add collector's value to the limited number produced, so get on these before they're gone forever. Email me for more details, or to order one.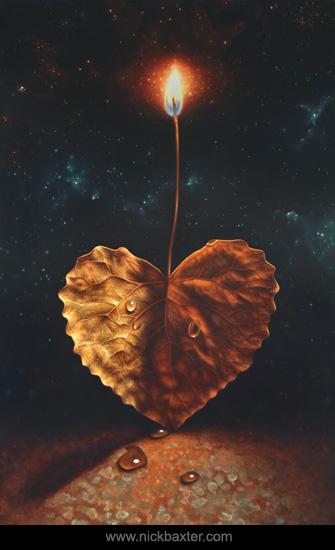 Later in the spring I'll be headed to Ohio for the Hell City Tattoo Festival, and then down to Medellin, Colombia to teach my Holistic Tattooing seminar on May 11th, with translation into Spanish by my good friend Ramiro. If you're in South america and would like to register, please send him a message here.