December 2012
Sunday November 25, 2012
December 2012
For all you tattoo fans and artists out there, I have great news from the folks at Tattoo Artist Magazine, where I've been a recent blog contributor. They're set to launch a new project (which I'll be contributing to also), and here's their description of what it entails:
"Tattoo Culture Magazine is a digital product available soon on iPad, Nook, Kindle, iPhone, Android, and all smart phones and tablet devices, in addition to an online version available around the web and our soon-to-be-launched community website. Issue #1 is a whopping 250+pages and features the amazing work of Jeff Gogué, Mike Rubendall, Valerie Vargas, Freddy Negrete, Robert Ryan, an editorial on the musical act Lucero, along with numerous articles & columns contributed by dedicated tattoo artists (& friends)!
"Tattoo Culture Magazine is set to launch soon and we want YOUR help to make a difference. We are creating a project to represent the authentic voice of the tattoo industry, developed from the inside out by the true experts of the tattoo world, the tattooers! As such, TCM is inviting professional tattoo artists (along with friends and exceptional fans) from around the world to get involved. We need your voice!"
For more info on how to download or contribute, visit www.tattooculturemagazine.com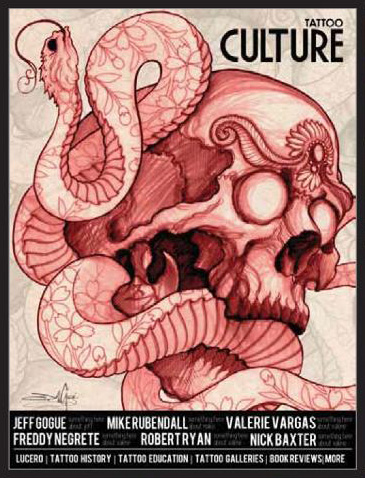 Well, it's that time of year again...when I start posting about consumerism and Buy Nothing Day. The Adbusters foundation, who started this anti-holiday, have summed it up beautifully:
"Until we challenge the entrenched values of capitalism–that the economy must always keep growing, that consumer wants must always be satisfied, that immediate gratification is imperative–we're not going to be able to fix the gigantic psycho-financial-eco crisis of our time."
"The collective journey towards a sane sustainable future begins on a deeply personal and individual level with a single, voluntary step": make a vow to yourself to stage your own Buy Nothing Day sometime--or many times!!--this year. November 23 ("Black Friday"), was the official Buy Nothing Day, but obviously we can begin to bring awareness to our unthinking or excessive and harmful consumption patterns at any time, on any day. The recent tragedies and devastation caused by the "superstorm" Sandy have, in this way, reminded many of what's truly important. So if you're in the mood for giving this holiday season consider helping out the storm relief volunteers of the Occupy movement here, or support any other of the important causes of our country, like the activists trying to stop the construction of the risky, dirty oil pipeline called Keystone XL.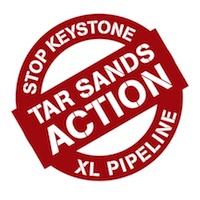 Besides those announcements, there isn't too much going on at the moment--for once! A few new tattoos have been posted to the skin gallery in recent weeks, but otherwise I'm just gearing up for next year, where I'll be teaching at a few events and tattooing at a few conventions both in the U.S. and abroad. One of my favorites comes up in March, the Paradise Artist Retreat.