June 2012
Monday June 04, 2012
June 2012
Thanks to everyone who came out to my art opening at Last Rites Gallery on Memorial Day weekend in NYC, and a special thanks to those who bought paintings. Your support is much appreciated. I'll be posting all of the paintings to this site and my fine art site soon, but for now you can check them out here.
Next up for this month is a group show to benefit the kind people working to save wildlife in Africa from poaching and related horrors. Naturally I'm stoked on this amazing cause and flattered to be included with a great group of artists. All of the proceeds go towards the cause, so it's a win/win situation for all, if anyone buys a piece from any of the artists.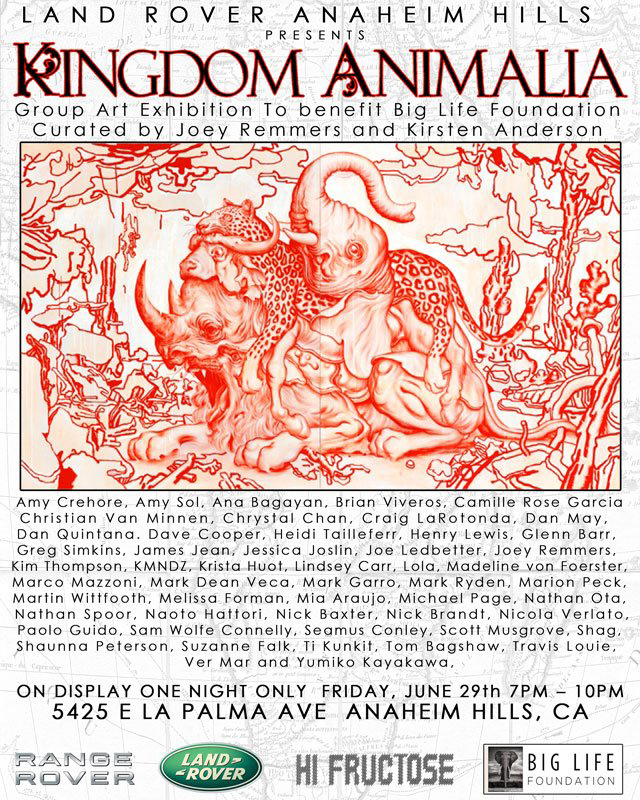 I also just recieved notice that I'm a finalist for the 2012 ARC Salon Competition, with at least one painting from my newest series "Apostasy" being chosen for inclusion in this prestigious yearly catalogue. The final judging happens soon, so here's hoping I win something in one of the categories! For those who aren't familair this contest is run by the Art Renewal Center, a fine arts advocacy group devoted to promoting and maintaining the integrity of the representational and realist arts. You can read all about their mission on their site, and if you too are baffled by what poses as "art" in the contemporary art world and museums nowadays, I highly recommend checking out their poignant analysis and supporting their efforts.

Lastly this month, there's been a few new tattoos added to the skin gallery--some recent projects have finally been finished, with one or two more on the way soon. Stay tuned for some upcoming travel announcements and updates on some writing and educational projects I have underway. Enjoy the summer!