February 2012
Monday February 06, 2012
February 2012
The Paradise Artist Retreat is now just 2 weeks away. If you're a tattooer or artist, don't sleep on this amazing opportunity to enrich your skills in a vacation atmosphere. I'll be running a few portfolio critique sessions, and teaching a seminar about the secrets of glazing and layering with oil paint. So come study, learn and create art with us amidst the peacefulness of the New Mexico desert. it should be a really unique experience, as last year's event proved--very different from the typical tattoo convention scene. Buy your artist pass here.

This month I'm also a participant in a collaboraitve ArtFusion event hosted by Last Rites Gallery in NYC. Though unfortunately I will not be at the event, I was one of several artists selected to contribute a drawing foundation for a painting through the mail. This will be completed at the event by a team of incredible artists, then auctioned for charity. Get more info here.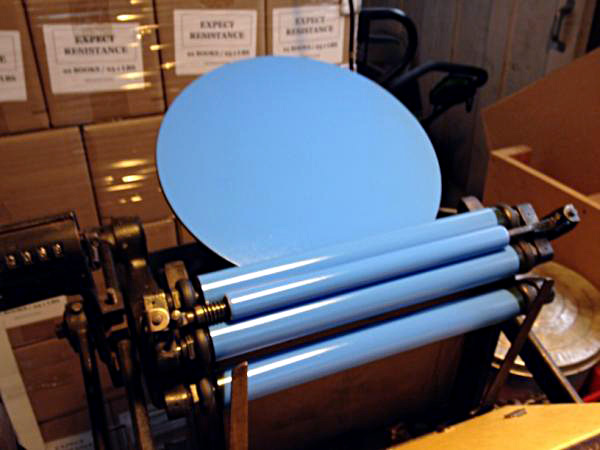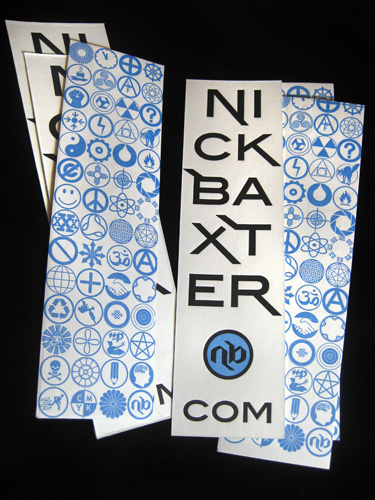 Around the new year I received a welcome package from my friends at the CrimethInc. Far East HQ in Oregon, containing a new batch of super limited edition bookmarks to promote the recent relaunch of this website. These were gorgeously hand-printed using an old-fashioned press, on thick archival cardstock, and feature my new logo and a backing of circular symbols representing the cultural memes that I and my artwork stand for. This assemblage of symbols tells the story of my personal paradigm and the awareness I promote through my creation of visual images. Reminiscent of Egyptian heiroglyphs and other symbolic ancient stone carvings, and created in homage to that primal human tradition of coomunication through sybmbols, I call this the NB Metameme. These weren't cheap to print, but they're not cost-effective enough to sell through mail-order, so unfortunately they'll only be available if you see me in person at an event, for a small donation while supplies last.
Also just released are the impressive art books Animal Ink and 2012: The End Is Here, both published by various friends of mine and featuring tattoos, artwork, and writing by yours truly. Order each through their respective links above.