sept 2011
Friday September 02, 2011
SEPTEMBER 2011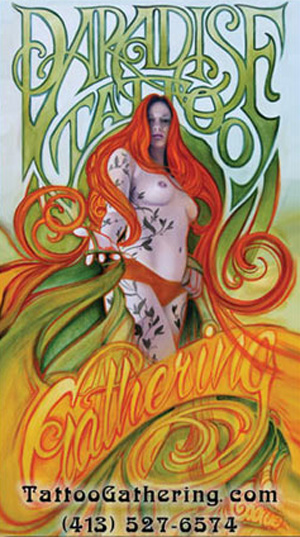 This month I'll be attending the Paradise Tattoo Gathering in Hancock, MA from the 15th-18th. This event has quickly become one of the tattoo industry's best conventions, with its emphasis on art and education. I'll be teaching 2 seminars that weekend, one about how to critique art on Friday, and one about my "holistic approach" to the tattooing process on Sunday. The Holistic Approach is already sold out, but please join the amazing artist Teresa Sharpe and I on Friday for some great advice on how to evaluate yours and others' artwork, in order to keep progressing as an artist. More seminar info can be found here.
Also this month is the 6th annual International Guild Of Realism juried exhibition, which I was fortunate enough to be selected for, from among hundreds of realism artists worldwide. This prestigious show opens on Sept. 30th at Sage Creek Gallery in Santa Fe, New Mexico, and I'm incredibly honored to be included among some of the world's most mind-blowing realist painters. You can find information on that here.

Last month featured the release of a book called "The Art of Sketch Theatre: Vol. 1," which I'm featured in with my contribution to the incredibly fun Sketch Theatre website. You can buy the book and see the time-lapse video of me completing a drawing here.
I hope everyone has a great end of summer, and stay tuned for more announcements about the rest of my 2011 plans...