aug 2011
Tuesday August 02, 2011
AUGUST 2011
Many thanks to all who checked out my solo exhibition "Reclaiming" at Nisus Gallery in Portland, OR this past month. The opening reception was a great night, and I appreciate all the feedback and reactions I received.
The show is about to come down from the gallery walls, but is now posted in its entirety in my Canvas gallery, along with a brand new painting I completed after returning home from Oregon.
Also added is a 24-page artist statement explaining the themes, symbolism, and inspiration behind each piece from the Reclaiming series. Because of its length, I posted it as a downloadable pdf file in my "Personal Writings" page, free to all. Just give it a few minutes to download, especially if you're on a slower internet connection.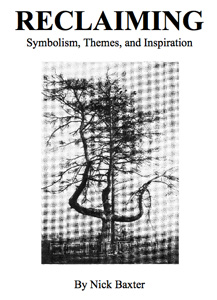 More additions to the galleries this month:
-new graphite and collage piece entitled "Cataclysm" which features an essay explaining its theme, that you can read by clicking on the corresponding link in my "Personal Writings" page. Or just click here.
-new sleeve that's been in the works for almost a year, featuring a biomech-influenced interpretation of "the comeback machine", an ode to everyone who's had to scrape themselves off the ground, dust themselves off, and try again in life.
And lastly, as always, i'll be at the Hell City Tattoo Festival in Phoenix, AZ this year, from August 26th to 28th. It looks like I'm booked up for tattoo appointments as of now, but as many of you know this is a fun convention to attend even if you're not getting tattooed...hopefully I'll see some of you there.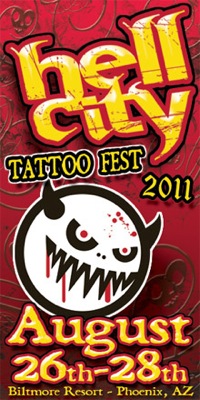 P.S. I just finished devouring the newest offering from my favorite anarchist philosophers and agitators, the CrimethInc. collective, and as usual, my mind will not be the same, ever again. Check it out here.