11/2019
Friday November 01, 2019
November 2019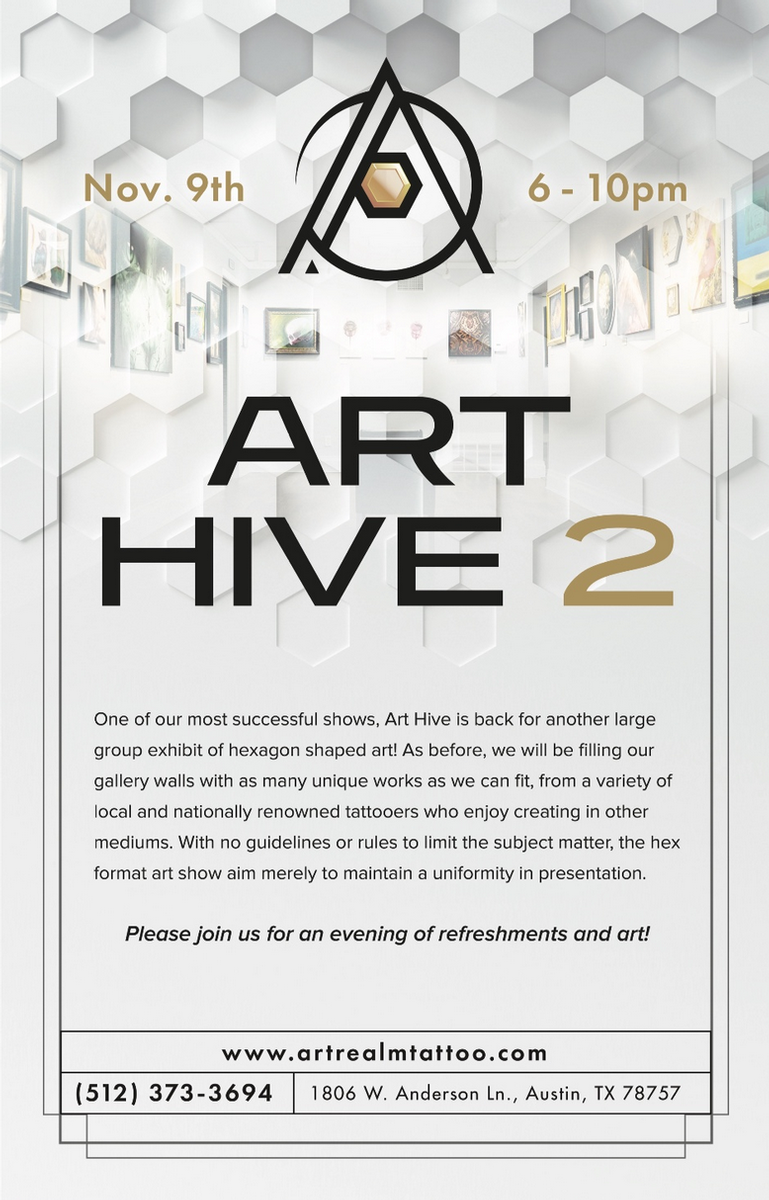 Gallery opening at Art Realm Tattoo
November 9th
6 - 10pm

"Art Hive 2" is the second edition of a massive group art show and client appreciation party at my studio in Austin TX. Over 70 tattoo artists from around the country and Austin will be showcasing their art on 11-inch hexagon shaped panels. This honeycomb pattern of art will completely take over our gallery space and is an amazing opportunity to see a wide variety of art from within the tattoo community, as well as pick up some reasonably priced art, as most works will be for sale. If you're in the area this Saturday, Nov 9th, stop by Art Realm Tattoo for some drinks, refreshments and art.

www.artrealmtattoo.com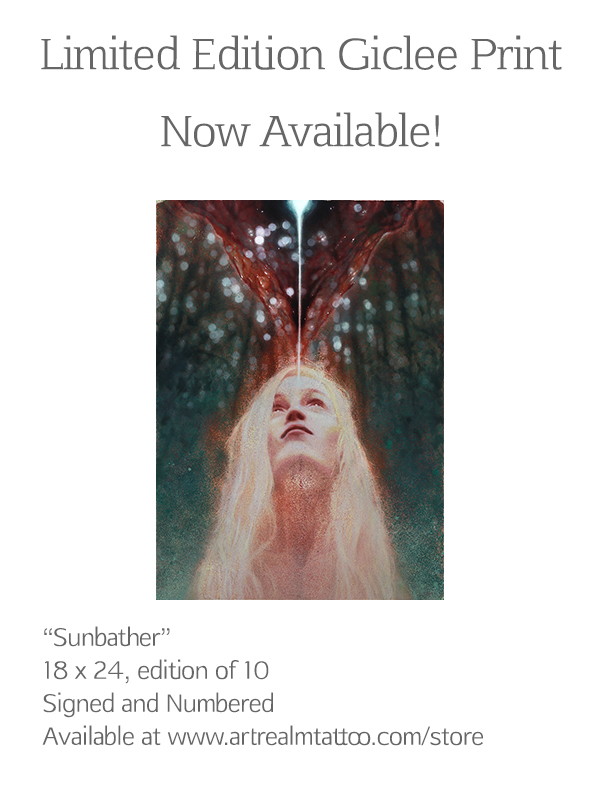 Just posted to the web store at artrealmtattoo.com is a brand new print release of a recent painting of mine, "Sunbather". This 18x24 edition on thick watercolor paper is limited to only 10 copies, signed and numbered, and about half of them are left.
Remember to follow me on instagram ( @burningxhope ) to see posts about the prints and all other current and ongoing projects in all mediums.

Thanks as always for reading and for following my art. I'm truly grateful for all the support!