2/2017
Monday February 20, 2017
February/March 2017
Belated Happy New Year, everyone. For my first site update of 2017, I photographed a large floral tattoo I finished at the end of last year, and it is now in my tattoo gallery.
I also updated my F.A.Q. section, found in the "Thought" page in the list to your left, with three new articles about my tattooing, for all potential new clients or those merely curious about my approach to tattoo theory. You can read those here, here, and here.

I also added a link to my new YouTube channel to the lower left corner of the website. This channel features all the useful and worthwhile free educational lectures and interviews I've done over the years, as well as my recent forays into short art films. I hope to keep adding great content to this channel, and if I reach 100 subscribers I will be able to change its URL to a shortened custom name, per YouTube rules.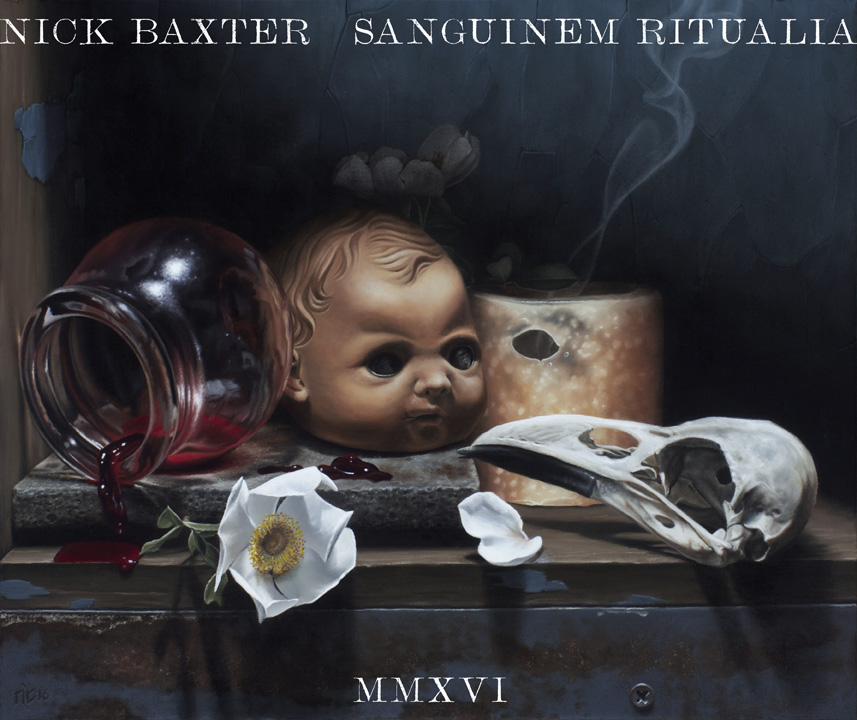 Also in that lower left corner is a button linking to my fine art focused website www.nbaxter.com where all the paintings from my recent exhibit Blood Rituals have been uploaded. So head there if you get a chance, to see what I worked on for most of 2016 and even continuing into this year, too. Many of the paintings are still available, and you can email me with any purchase inquiries.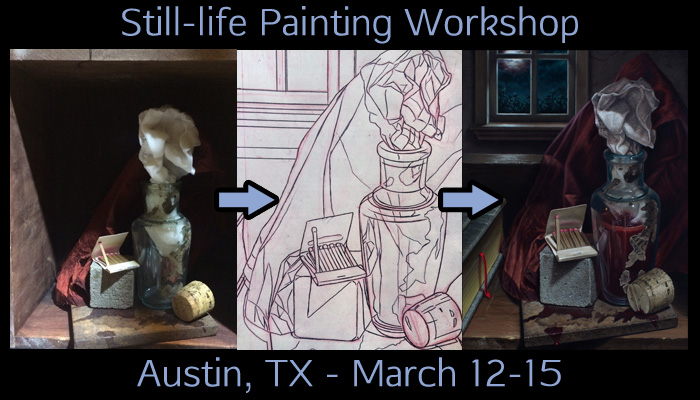 Speaking of painting, in just a few weeks I will be offering a comprehensive 4-day classical realism painting workshop in Austin, Texas at a local tattoo studio, Art Realm Tattoo. In this class I'll be guiding students start to finish through a still-life painting executed from life (not photo reference). The class size will be kept very small so that each student can receive lots of personalized instruction. It's very reasonably priced at $400 for 4 days, so if you want to escape the SXSW music festival craziness around Austin March 12-15 (or partake in it each night after class), email me for the class syllabus and for setting up payment.
Another class I taught recently is now available for on-demand viewing purchase through TattooNow. This two-hour seminar with Jeff Gogue, all about the development of seminars by and for tattooers, was given for the first time at last year's Paradise Tattoo Gathering in Massachusetts, and was recorded for future webinar sales. That product is now available. So if you're a tattooer who's been thinking about developing a seminar of your own to teach your skills and knowledge to others, and need some advice in getting started with that project, this webinar will be a very helpful jumpstart to your process. You can buy it here.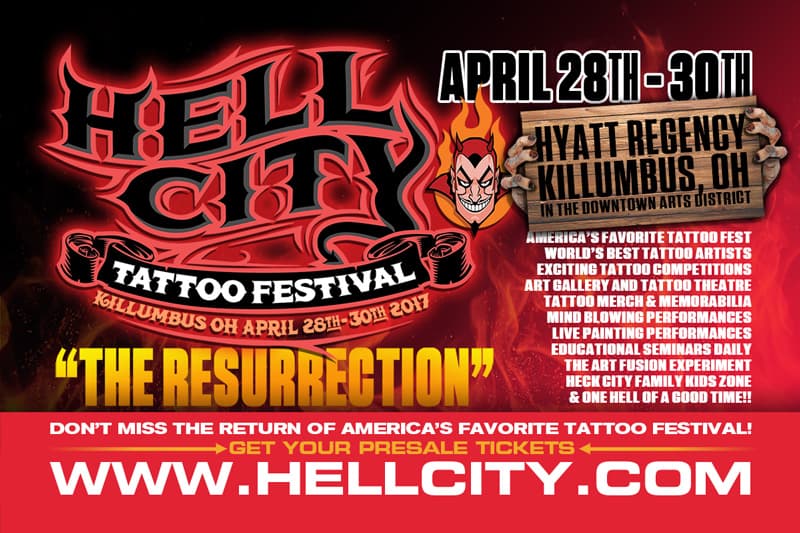 In a few more months the return of the Hell City Tattoo Festival hits Columbus Ohio, and I will be there tattooing and selling merchandise. Contact me for possible tattoo bookings or stop by my booth to pick up some free stickers, reading material, or to buy a giclee print, which I hope to have made in time for the show. Should be a riotously fun time as usual!