11/2016
Saturday October 29, 2016
November 2016
Well, the Paradise Tattoo Gathering was an amazingly inspriational and enriching weekend, as usual--and quite relaxing as far as conventions go. Thanks to everyone who attended my seminars, bought merch, got tattooed, or stopped by the booth.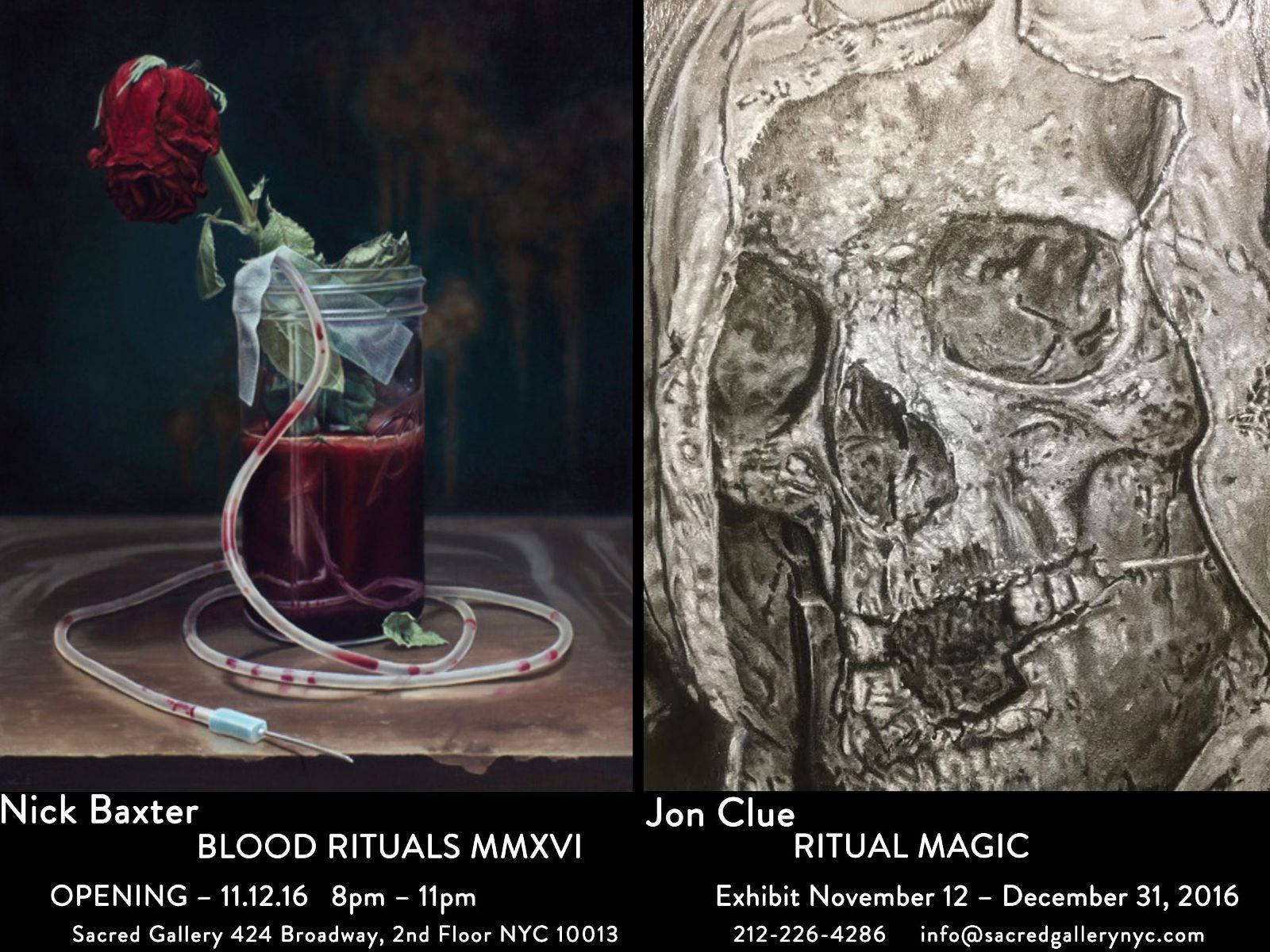 Now that it's over, I can focus squarely on the final preparations for my upcoming solo show of all new paintings at Sacred Gallery in NYC. This body of new work will debut alongside an exhibit of new paintings by fellow tattooer and painter Jon Clue. For tons of progress shots and sneak-peaks, check out my instagram page @burningxhope, as well as my art blog on my painting website www.nbaxter.com, whereI've recently uploaded some cool promo videos to set the vibe for the art you'll see at the show. Hope to see some of you at the opening Saturday, November 12th at 8pm!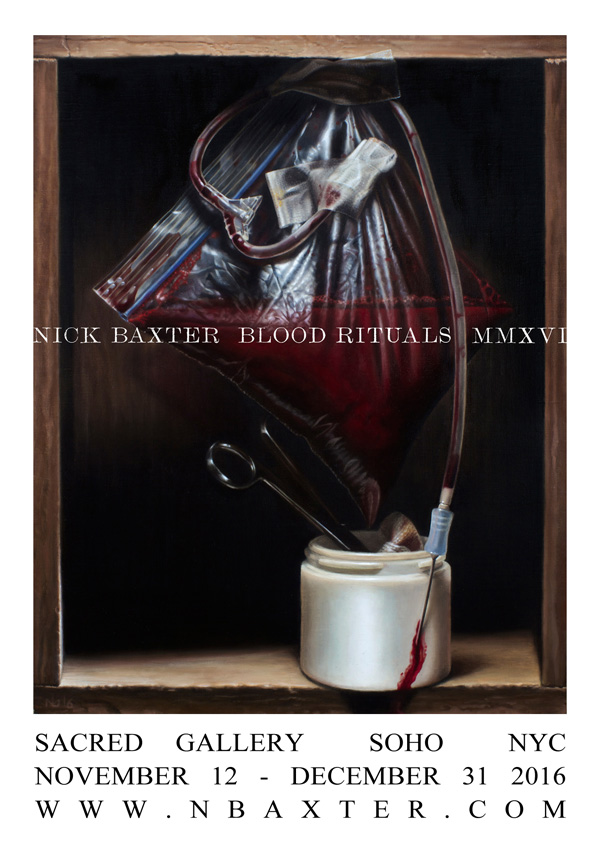 Also happening in NYC concurrently is the annual 13th Hour group show at Last Rites Gallery, where I'll have one of my recent surgical paintings on display and for sale. So if you're in the area, check that show out as well, which opens tonight, October 29th, and runs for the next few weeks only!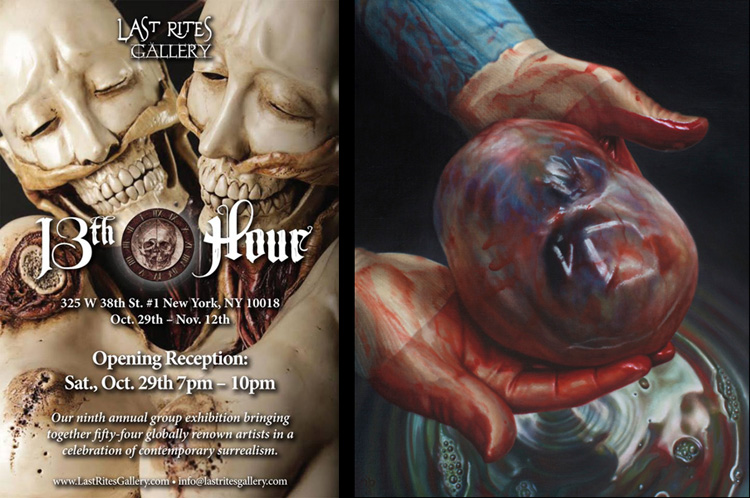 If you can't make it to Sacred Gallery to see my new paintings in person, stay tuned to my painting site www.nbaxter.com for the online unveiling of the entire series in a few weeks. All purchase inquiries on those paintings can be directed to me, by emailing me through that website.