10/2016
Saturday October 01, 2016
October 2016
This month and next are shaping up to be busy, with some exciting events happening. In chronological order, here they are: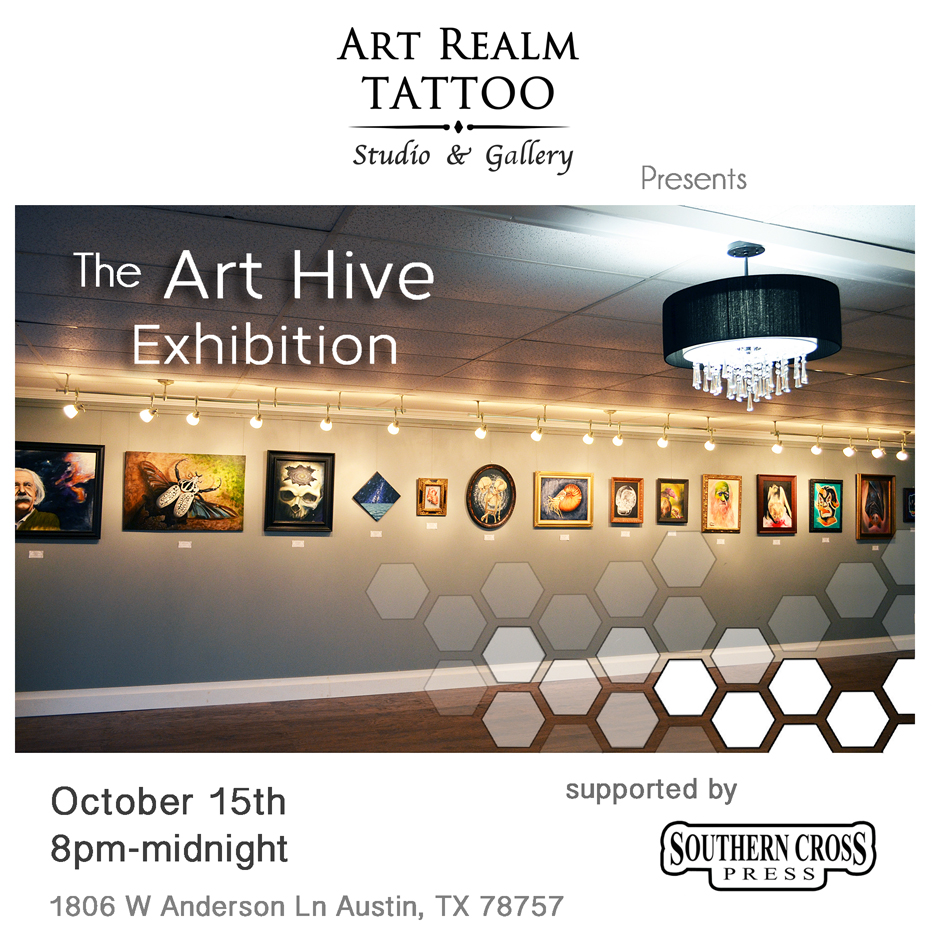 First there's a fantastic group art show happening at Art Realm Tattoo here in Austin, Texas. For this exhibition, every tattoo artist invited was given an identical hexagon canvas to adorn however they wish. The final display will be an entire gallery wall of interlocking hexagons in a huge honeycomb pattern. If you're in the area stop by for the opening party on Saturday, October 15th.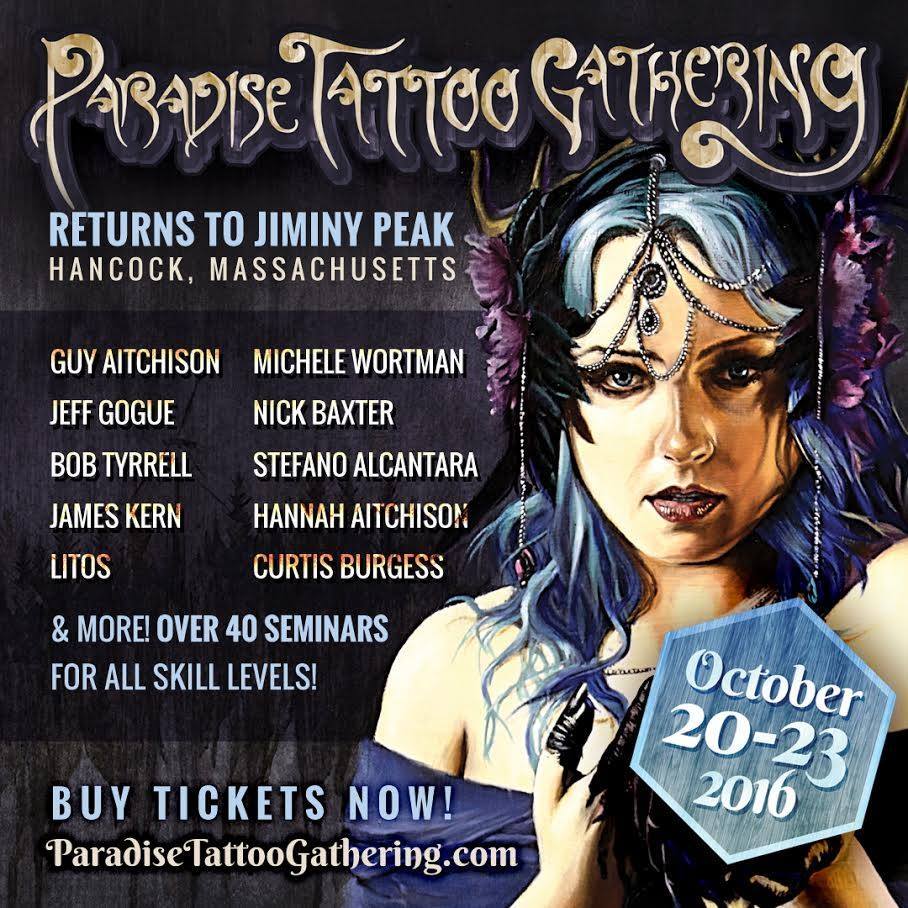 Two weeks after that the Paradise Tattoo Gathering returns to the mountains of Western Massachussetts for 4 days of world class tattooing and education. This has always been an inspiring event in a beautiful autumn locale, and any tattooers who are able to make it out there are in store for a great time and a valuable learning opportunity. This year I'll be tattooing in between 2 different seminars, and sign-ups are currently open for both of those on the gathering website, where you can see detailed descriptions of each.
A few weeks after that, I'll be back in New England to unveil a large series of all new paintings in an exhibition at Sacred Gallery in Manhattan. So save the date of November 12th, and if you can't make it to the opening reception, stay tuned early next month for an announcement about the online preview of all the paintings here and on my fine art website. And for tons of progress shots and sneak-peeks check out my Instagram page @burningxhope