8/2015
Sunday August 02, 2015
August 2015
New limited edition print release! I just had my buddy Jeff Ensminger who owns and operates Southern Cross Press print up some gorgeous giclees of my recent popular painting "Hand Of God II". This super limited run of only 5 signed and numbered copies was printed on archival matte watercolor paper and sized to fit an 18 x 24 inch frame. Due to the small edition size and larger format, these prints are priced at $200 each, plus $20 for mailing tube and shipping. As with all my prints, once these are sold they are gone forever, and are the closest thing to owning the original painting you can get, but for a fraction of the cost. To order one, please email me through the contact button on this website, and I will give you the PayPal details.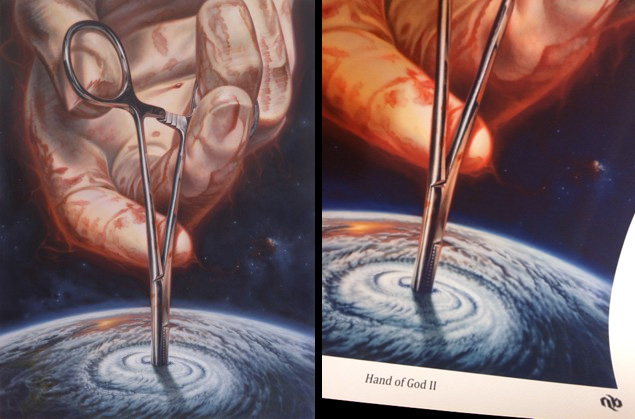 Speaking of prints, I realized when preparing these new ones that I still have a few of my last batch of prints and posters left. These giclee prints on archival watercolor paper are $80 each plus $10 shipping, and were limited to an edition of 10. The posters were limited to 100 copies, and are priced at $20. Email me for info on those as well.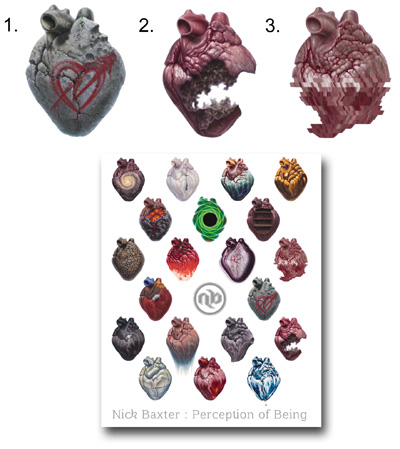 This past year I had the pleasure of working on a really fun and unique collaborative sleeve with one of my favorite tattooers Juan Salgado on our mutual friend and talented artist Melissa Fusco. I finally got some healed shots of the sleeve and a more detailed explanation of the process posted in my skin gallery lately, along with a few other recent projects that were posted there last month.
This past April's Paradise Artist Retreat was a great success and as usual, a fantastic time full of learning and creativity. At this year's event I gave a short seminar for the first time about how to critique works of art for artistic learning and growth. This lecture and slide presentation was recorded by the TattooNow production crew and released on YouTube for anyone to view for free. And the written text that formed the basis for the lecture has been available in several languages for free download in my Thought section for a few years now. So if you're an artist or tattooer looking for some artistic guidance, please take advantage of these free resources, and look out for further adaptations of this project in the future!
Lastly, I'd like to let all you tattooers out there know about a really helpful new website founded by my friend Tim O'Connor, focusing on the health aspect of tattooing. Tattooers Longevity is a project putting forth a very generous wealth of information on fitness and lifestyle practices we tattooers can implement to stay healthy and pain-free. The mental and physical tolls of this awesome profession can lead to serious issues if we are not careful (just look at what happened to legendary dotwork tattooer Xed LeHed), and Tim's mission is to educate those in need so that we can all continue to do what we love. Visit the website to see some exercise videos, and look out for an article on meditation that I'll be contributing to the website in the near future.