7/2015
Sunday July 05, 2015
July 2015
It's been a while since I've had a chance to update the site, but lots of good things are happening. Firstly, I've got some newly finished tattoos posted to the Skin gallery, featuring fully healed shots so you can see how the tattoos really look once they're finished. Thanks to all my dedicated clients for completing their large projects and catching up with me afterwards for the healed photo session.
In the fine art realm, I've been working hard recently on some new paintings that I'll hopefully get the chance to exhibit next year. In the meantime, I'll have a recent painting for sale in Last Rites Gallery's annual Flesh To Canvas group show, being exhibited at the Empire State Tattoo Expo in NYC July 10-12. I will not be attending the convention, but if you're interested in seeing the painting (posted here on my fine art website) or purchasing it, please contact the gallery or stop by the exhibit at the expo. For more regular art updates and progress photos of what I've been working on, check out my Instagram feed @burningxhope as well as my blog over at my fine art only website www.nbaxter.com.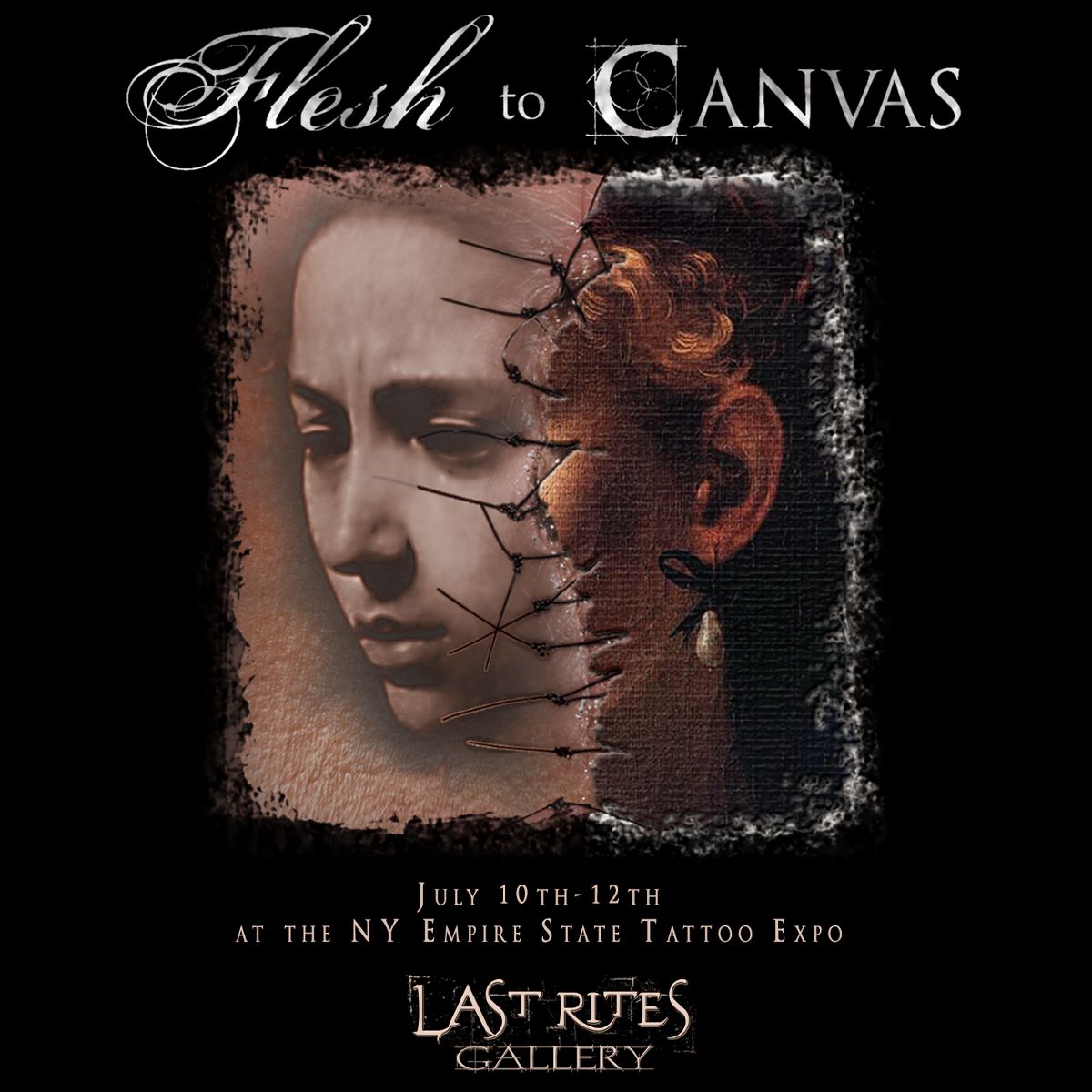 This past April's Paradise Artist Retreat was a great success and as usual, a fantastic time full of learning and creativity. At this year's event I gave a short seminar for the first time about how to critique works of art for artistic learning and growth. This lecture and slide presentation was recorded by the TattooNow production crew and released on YouTube for anyone to view for free. And the written text that formed the basis for the lecture has been available in several languages for free download in my Thought section for a few years now. So if you're an artist or tattooer looking for some artistic guidance, please take advantage of these free resources, and look out for further adaptations of this project in the future!
I'm always looking to spread awareness about projects that align with my personal ethics and visions for a more progressive tattoo culture and society. After talking with my friend Benjamin Shaw about his positive efforts with the Guild of Ethical Tattooists in New Mexico, I learned that they will be playing a crucial role in one of their local tattoo shows. Due to their recent success with the state legislature to improve the licensing and inspection laws in New Mexico, the Guild will be doing the actual health inspections at the show. At first glance that may not seem like a big deal, but what this means is that, for perhaps the first time ever, actual professional, working tattoo artists will be self-regulating their own convention, instead of government employees who don't care about our profession and know little about the daily practices, equipment, and health hazards of giving and getting tattoos. In my personal experience, the most important objective of these government organizations is to collect money for temporary tattooing licenses at the event, with no oversight of how safe and clean the artists are being throughout the show; i.e. as soon as they get paid and leave, anything goes. In contrast, the Duke City Tattoo Fiesta will be run and inspected by real working tattooers who care about tattooing, having pledged through their guild to uphold high standards because their own reputations and respect of their peers are on the line. I think this is a great step forward for the respectability and sovereignty of our craft and profession--a vision for how we can handle our own affairs--and I'm happy to promote these efforts even though I will not be attending the show this year. If you're in the Albuquerque area, stop by the convention and if you want to learn more about the political side of their efforts, contact Ben here.