12/14
Sunday December 28, 2014
New Years 2015
Thank you once again to all the generous people who've supported my art this past year, and recently after my Perception of Being art show with Jeff Ensminger. I've sold many original paintings from the show as well as many prints and posters, but some of all 3 of those things are still available, so contact me here or through my other website if you're interested. You can also scroll down to the "view more" button at the bottom of this page to read my last site update for more information on the specifics of those prints and posters.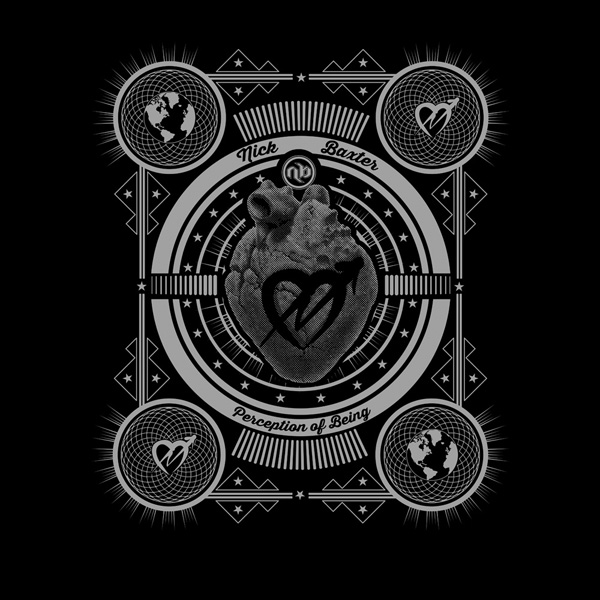 In addition to those products I now have t-shirts for sale through the cool folks at Mindzai Creative in Austin, Texas. Simply go to their website and search their apparel line for my shirt design, or click here to go directly there. If you want to buy one from me in person, I'll have limited numbers for sale at any upcoming conventions I'm working, and if you'd like to learn more about the origins of the design and what it means, check out my Instagram feed and search for the shirt design on there.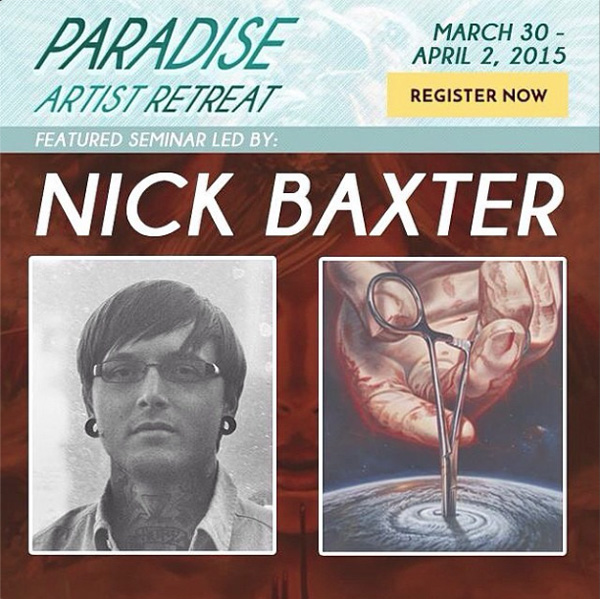 Speaking of conventions, my next scheduled appearance is at the incredible Paradise Artist Retreat in March, at the beautiful and inspiring Tamaya resort in the enchanted land of New Mexico. Every year this event happens I can't help but try to convince everyone to come out for it by writing here about how inspiring and rejuvenating it feels to spend 4 days of intensive art learning and creating in a secluded locale, amongst the good company of my tattooing and painting peers. I look forward to it again this year, and as usual I will be teaching my seminar about sharp-focus realism oil painting techniques.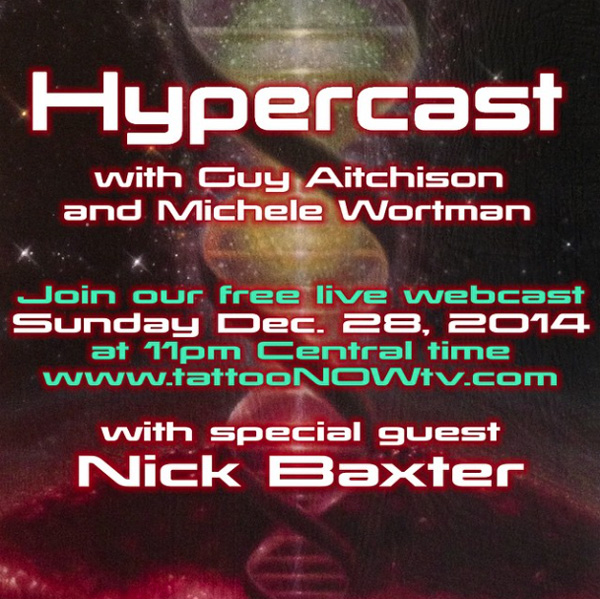 I've enjoyed some great press lately too, with interviews for 2 magazines and as a featured guest on Guy Aitchison and Michele Wortman's Hypercast webcast. If you missed the live interview that aired on 12/28, you can check out their Tattoo Television youtube channel for a posting of the episode (and other great ones). And as for the magazines, click on each of the cover photos below to see how you can buy or read each.
And lastly, now that 2015 is upon us, if you're into the macabre you can stay organized with your very own 2015 horror calendar, curated by tattooer Dan Henk. I'm featured as the September artist, and the rest of the calendar is a stellar lineup of dark art. You can order one online here, at a special sale price.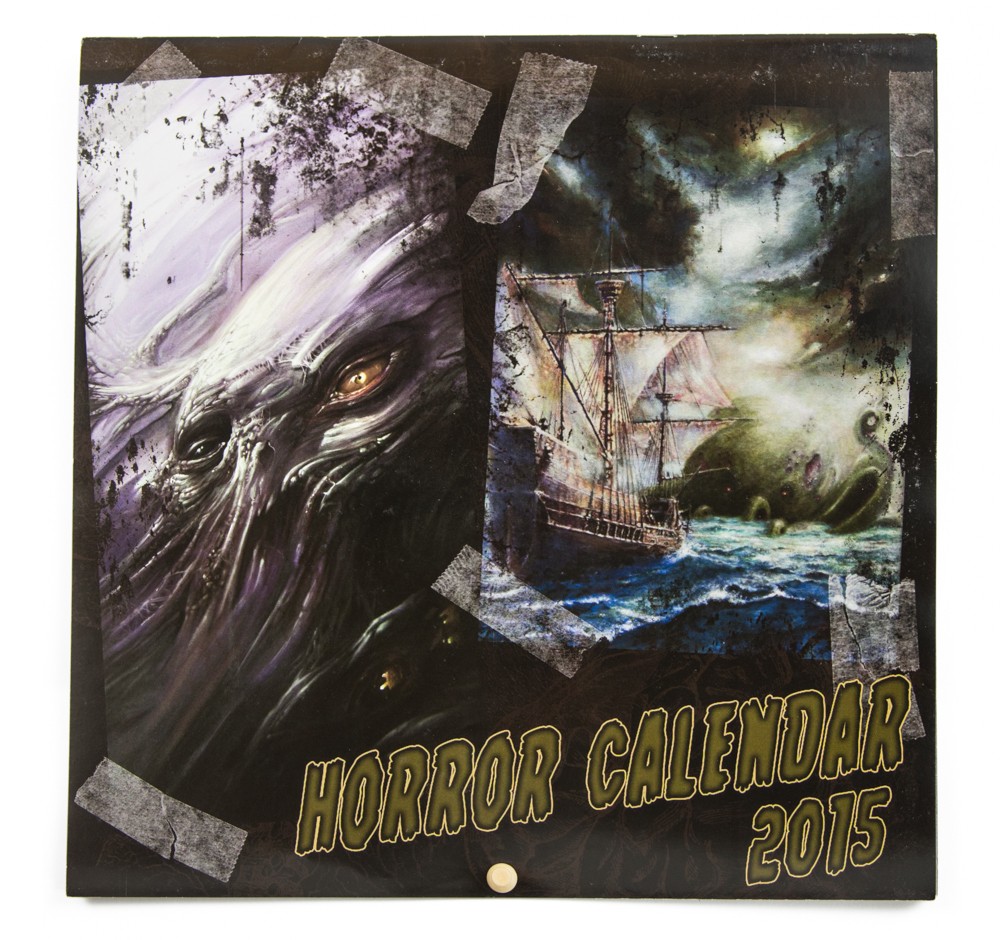 Happy New Year everyone, and may we all enjoy a healthy and successful 2015.