9/14
Monday August 25, 2014
September 2014
I'd like to remind everyone who's asked over the past year about the re-release of my instructional painting book Sharp-Focus Realism In Oil as a digital eBook. I wrote a bunch of new content for this edition, and priced it lower than the sold-out hardcover edition, which means that you basically now get more, for less. For now I've partnered with the great people at 2 companies I endorse to make this eBook available. You can now buy a copy over at the Stay True Organics website, or at the Tattoo Education website as well. All of the information on the book, including a great testimonial by a fellow tattooer/painter, can be found by clicking the new "PAINTING EBOOK" button to your left, or on the image below.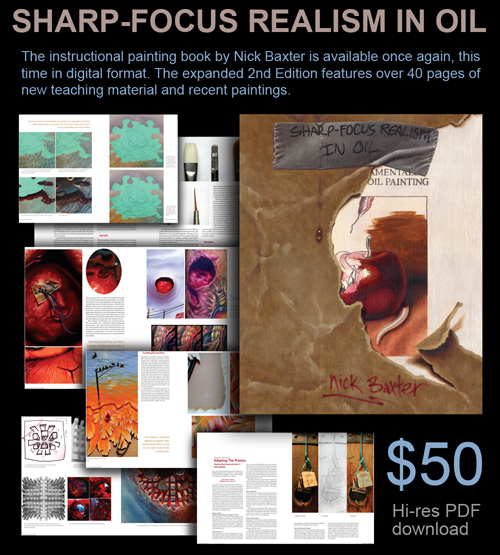 In other news, I'll be attending the 10th anniversary of the London Tattoo Convention September 26-28, as well as the opening party of the "Time: Tattoo Art Today" exhibition curated by the promoter of the tattoo convention and hosted at the prestigious Somerset House Gallery. I'm extremely humbled and grateful to be included in such a momentous fine art exhibit, and looking forward to seeing the presentation of impressive works in person. As for the convention, it appears as though I'm all booked up over the weekend, but I'll have various merchandise available, including my painting eBook with a special convention discount code.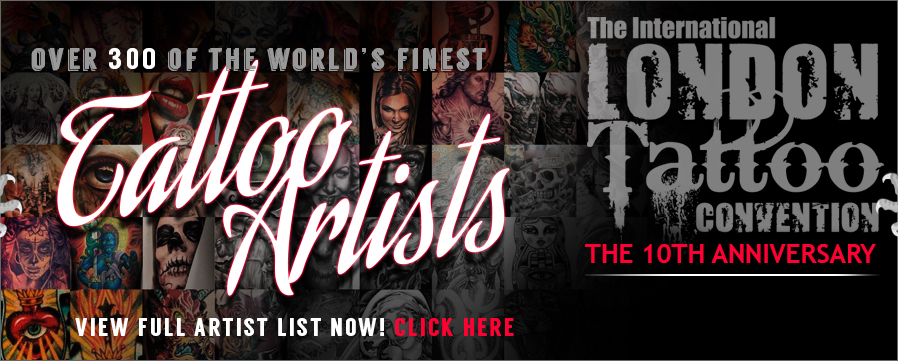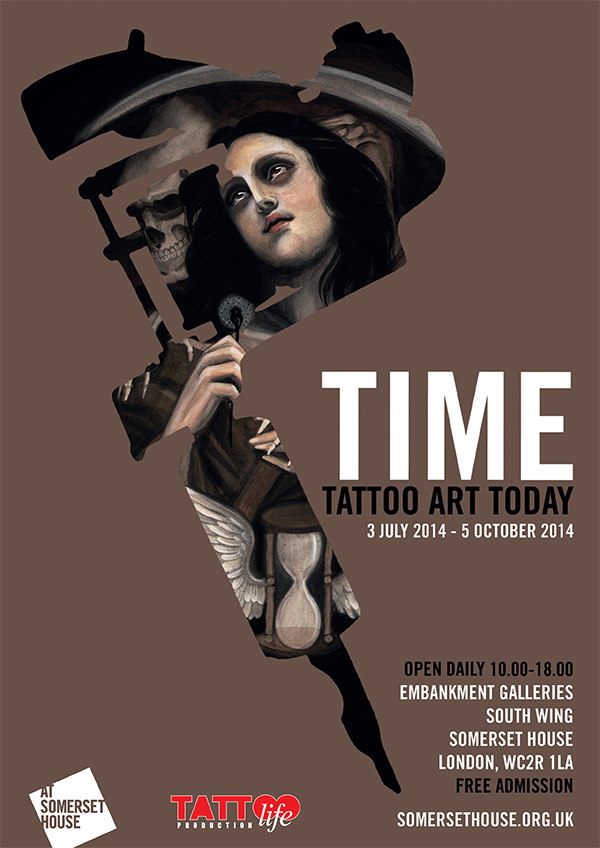 Then in November I'll be tattooing at the La Paz tattoo convention in Bolivia, South America. As of right now (8/25) I may still have some time available during the show, so if you're interested in collecting a tattoo from me there, please get in touch for consideration.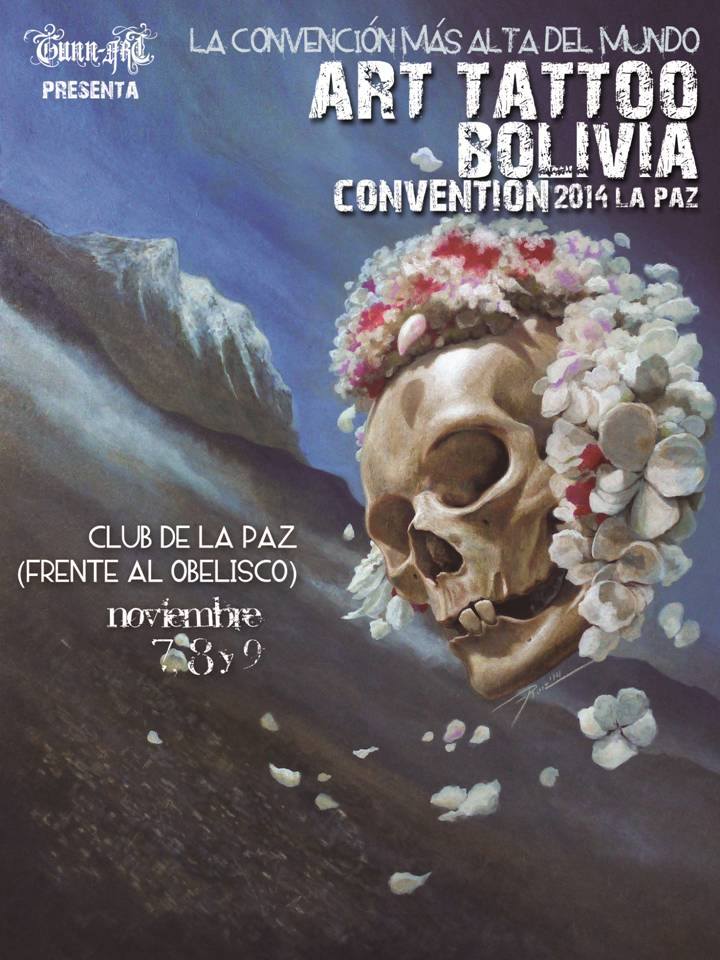 I must say thanks again to the nice people I tattooed at the recent Hell City Tattoo Festival, or who bought paintings and prints during my summer studio sale, where I was clearing room and raising funds for my move into a smaller studio space. The support truly means a lot to me, and I hope you great folks enjoy your new art and find inspiration in it. Of course, not everything in my back catalogue of completed works has sold, including a few from my two most recent painting series "Reclaiming" and "Apostasy" so please contact me if you're interested in owning any of these originals.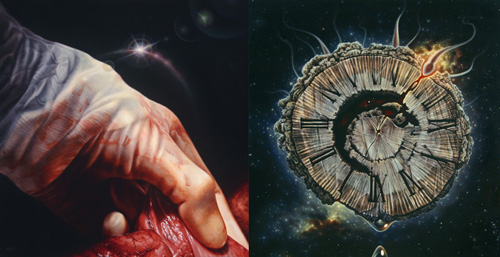 Lastly, in another realm of life entirely, there have been a series of disturbing events taking place in the small town of Ferguson, Missouri involving police violence and heavy militarization to repress public outcry. This brings up many very sensitive and controversial subjects, highlighting some of the biggest problems in our present day society. The issues, like always, become complex upon closer examination, but regardless of where you stand on certain topics, there are now people hurt and in jail for attempting to stand up for the rights and safety of their fellow citizens. After hearing horror stories from friends of friends who were there and suffered injury at the hands of police, I was inspired to donate money to their legal defense fund. If you feel compelled to help out in some way after being touched by some of the issues this conflict has brought up, but can't be there in person, you can donate here like I did. You can also get some perspective on the events from the side that corporate media won't reveal by going here, here, here, and here.