1-3/14
Monday January 20, 2014
March 2014
The brand new edition of Tattoo Culture Magazine has just been released, featuring an article I wrote interweaving themes of the tattooer's responsible role in society, environmentalism, and meditative inquiry. TCM is a unique tattoo magazine showcasing some of the best artists in the industry along with intelligent, thought provoking, and inspiring lifestyle content. The emphasis of this all-digital publication is quality, and I'm thrilled to have a regular writing gig to support this progressive effort. Get more info on the TCM website, and download it to your phone or tablet so you can read it anywhere, anytime you're bored.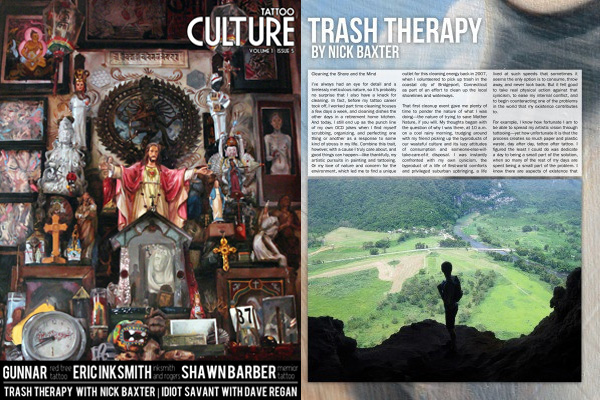 For the past 5 years I've been using tattoo machines made by Fallen King Irons, with great results. Although I still use machines made by others, I like my FKI 1.5 coil machines enough to not only recommend them, but to participate in their Artist Signature Series of limited edition machines. My very own "lefty" model was just released this month, in a limited run of only 100 machines. I designed it around the concept of the Fallout Shelter, which you can read more about in the custom packaging. Designed with a clean yet rugged, minimalist aesthetic, this machine is meant to be a no-frills, reliable workhorse, and a reminder of the shelter we must seek within ourselves to maintain our creative passion despite all obstacles. If you order soon, included is a tshirt I designed, with some of the profits going to benefit www.rfc.org, in keeping with the theme. If you're a professional tattooer, you can order yours here.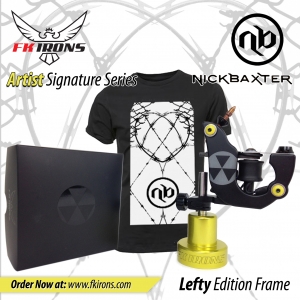 The 9th International 2012-2013 ARC Salon Catalogue, which features one of my recent paintings depicting surgical subject matter, is now available. This is my second year in a row being chosen for inclusion in this worldwide competition of realism art, which showcases some of the most outstanding classical art techniques still flourishing today. You can buy the book here.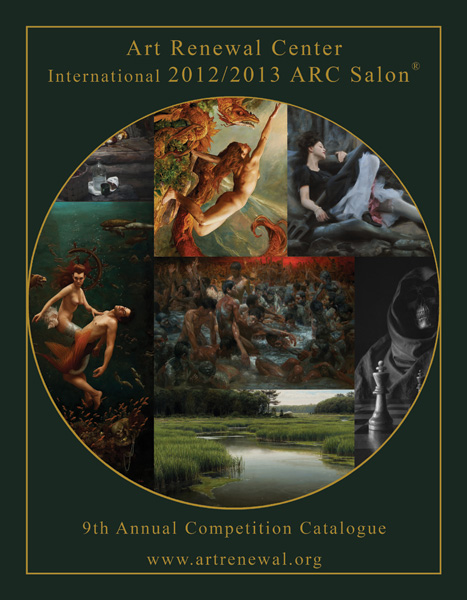 In December I was featured in Freshly Inked magazine. And they didn't even censor my small rant disavowing the false promise of the capitalist exchange economy, in favor of systems of mutual aid and barter whenever possible...kudos to them! You can actually read the full interview on their website.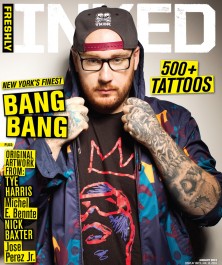 Later this year will bring a digital re-release of my instructional oil painting book, originally published through Guy Aitchison's Proton Press in 2010. The hardcover first edition has now completely sold out, so this second edition will be an experiment in paperless ebook publishing, which will feature a section of all-new content and an even more affordable price, available from tattooeducation.com.